Meet Our Missionary
I, George, graduated from Living Faith Bible College (now Clearwater College) with BA in Ministry. I invested 10 years of my life working with Brother Andrew and his ministry of Open Doors. We spent those 10 years serving the persecuted church around the world . In 1995 we resigned from Open Doors and took up a position with Maranatha Evangelistic Association serving under the leadership of our dear friends Dr. John Lucas and his wife Doris. While under MEA we focused on Cuba and in particular smuggling Bible into Cuba and strengthening pastors.. Then we added a ministry in South Sudan
Missionary Work
Serving Field: Alberta, Cuba, South Sudan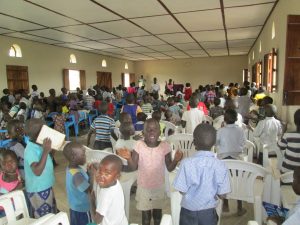 During one of the first smuggling trips in Cuba, were were introduced to Godly pastors who lacked the basic essentials of life. This began our Cuba Pastor Ministry and today we have over 30 Cuban pastors receiving monthly support. Our thinking at that time was, if we can keep the pastors and their families healthy and strong, they will in turn produce healthy and strong Churches. This Cuba ministry of supporting pastors is now in its 29 th. year and we continue to move on with our Lord's help.
In 2006 we took a ministry trip to Africa. That trip opened up a door to rebuild a run down mission station in then Sudan, now South Sudan. We planted and built churches and Christian schools. When the current civil war came to South Sudan in 2013 and reached our now rebuilt mission station in 2016, we had 3 churches built and were running over 1000 children in our now 3 schools.  Millions of South Sudanese fled to neighboring countries, with only the clothes on their backs. We followed our loyal staff and found many in Bidi Bidi refugee camp. We asked permission to build a church and a school and were granted by the United Nations a large plot of land to build on. Our school soon became according to the Uganda School system one of the best schools in the area. Muslim men started coming to register their children. We informed them this was a Christian school, where Jesus would be taught, they came any way. These Muslims school children took the message of Good News back to their parents and many Muslim parents have now become Muslim background believers as well as the children. Today in Bidi Bidi refugee camp the school runs over 450 students, all learning about Jesus. We have put on special outreach programs to reach the lost in the other 13 Refugee Camps. Just this past Easter in an Easter service in Rhino refugee camp 67 children and 2 adults were introduced into the waiting arms of Jesus Christ. We are in contact weekly with our South Sudan Christian outreach Board of directors. We sent funds monthly to keep the ministry running and our staff fed. This is just a brief overview of our work in Cuba and Africa.
Current Projects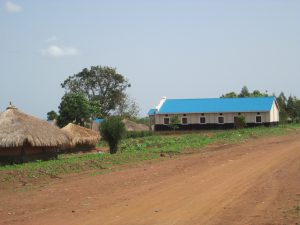 When peace returns to South Sudan, we need to rebuild our 3 Churches and 3 schools . Most anything of value has been stolen even the metal roofs on the buildings have been taken. We also need to replace our ageing Land Cruiser . 
How Can You Partner?
Until peace returns its not safe for us to return to South Sudan, while we remain in the refugee camps, the United Nations has reduced the original allotment of food rations by 2/3. So food and basic living supplies remain the most important items at this moment. Currently we have been sending funds monthly for food to reach the children, the elderly and the handicapped and the vulnerable. We need help with this project, any assistance will be greatly appreciated. We have planted other churches in a few other refugee camps, and this has become a success in reaching the lost. Some of these churches are in need of new tarps to keep the rains out . Praise God He is moving within the refugee camps of Northern Uganda.
Vision and Future Plans
Our Vision, should the civil war continue in South Sudan, is to plant churches in all 14 refugee camps while the people are still displaced. We need to return to both Cuba and the refugee camps as soon as possible.
Resources to Share with Others
I would recommend Living Faith now Clearwater College as an excellent place to learn about both the Bible and missions.