Meet Our Missionaries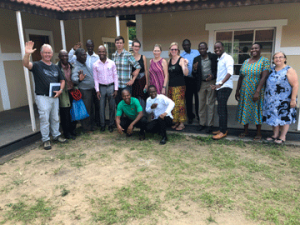 Lynn and I founded Strategic Action Mission Ministries (SAM Ministries), a Canadian registered charity affiliated to the FCA. We serve in both Brazil (a work started in the 70's by Earl and Ruth Trekofski), and in Mozambique South East Africa. Lynn and I are the field team directors for Southern Africa and currently serve a team of 6 other amazing missionaries and a staff of 50 Mozambicans with a focus on our mission of "Loving God and Loving people so they have a chance to love God and love people." Both Lynn and I are MK's (missionary kids) who experienced a clear call on our lives many years ago to serve in missions. We moved to South Africa in 1987. God then brought relative peace to Mozambique in 1992 which enabled us to move there in 1993 and establish a ministry we never thought was possible! God blessed us with two amazing children who we homeschooled and who now are educated, married to amazing people and have given us 4 beautiful grandchildren. We continue to look for called and competent men and women of character to serve with us to reach many more lost and hurting people!
Missionary Work
Serving Field: Mozambique
Website: https://samministries.org
We believe the gospel is best understood, received, and responded to when people both hear the words of the gospel and see the works that result from lives changed by the gospel. As a result, we run a Christian school and feeding program, an orphan ministry, a Bible and Leadership training program, a couple medical clinics with a baby milk program, a literacy and agriculture program, as well as an aviation ministry that serves our other outreach efforts as well as emergencies. We are based on a 2300 acre farm in central Mozambique which provides the launch pad for the various mission ministries being carried out.
Current Projects
We have numerous current projects including 1. Constructing classrooms, teachers accommodations, a fellowship/eating hall and a playground at our school, 2. Continuing to construct accommodation facilities and a kitchen/dining facility for our multi-purpose training center, 3 Developing a new property with dorm facilities for our sponsored students and orphans who need to study away from home, 4. A couple vehilce projects for newer missionaries who need these, 5. A project to sell our Cessna 182 and purchase a newer Cessna 206 with a Jet A engine to better serve the needs of our growing operation.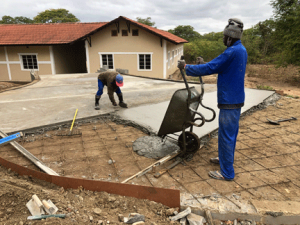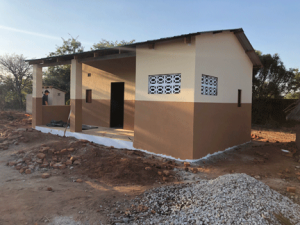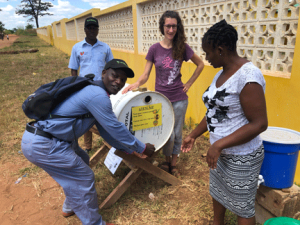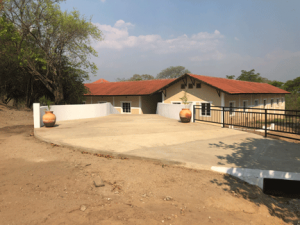 How Can You Partner?
We welcome short term teams who can come and assist with construction projects, youth outreaches, vacation Bible school for our school children, etc. 
We also welcome pastors with experience who can visit and share with our leaders in training during intensive training times or during seminars in their areas. 
We welcome help to pray for and help sponsor any of the projects listed under our current projects.
We welcome any churches who would be willing to sponsor our Unique Christmas Gifts projects we promote each Christmas.
We welcome anyone interested in sponsoring a child or orphan to enable them to break the cycle of economic and spiritual poverty. We are looking for at least 50 new sponsors this year.
We welcome applications for new missionaries who sense a calling to missions! Currently we are specifically recruiting people who could possibly learn and fill the role of Field Team Leaders in both Mozambique and Brazil.
Vision and Future Plans
Our vision is to better equip our mission team in Mozambique and Brazil with a growing skill set, including more people (called, competent people of character), the infrastructure, the equipment and the resources to reach further and more effectively, so more of those we are called to are equipped to fulfill God's call in their lives. 
As a result, we are building a gymnasium for our school in Brazil, more infrastructure for the children in our sponsorship program in both Mozambique and Brazil, improving the living conditions for our mission team in Mozambique to enable them to better survive the harsh conditions, and recruiting and mentoring younger people who could fill the roles some of us older missionaries are currently filling.
Resources to Share with Others
We hold the copyright to the Portuguese translation of a basic Bible training program that may be of interest to others. We also have written a few manuals ourselves (very contextualized for Mozambique) relating to youth leadership and community health. We are also certainly willing to share our experience and journey with others who may just need encouragement!