Meet Our Missionary
Al & Terry moved their young family to Thailand in 1982 with a mandate to rescue war orphans from refugee camps. The El Shaddai Family quickly grew to 33 children and four decades later has become a church planting platform that reaches Pakistan, Malaysia, Sri Lanka, Myanmar, Nepal, India, Cambodia, Vietnam, Philippines and Thailand. 
Missionary Work
Serving Field: Asia
Website: https://www.victoryasia.com

We Make Leaders! In the far corners of every ethos, people of destiny wait for a messenger of good news; "Jesus has a destiny for your life and we will help you get there." Planting and growing churches is Christ's key to making effective disciples. And out of local churches come creative ministries like schools, youth missions, Bible colleges, print and A/V media, music and worship, and skills training. We make leaders, and leaders build things.
Current Projects
Besides the post Covid re-launching of live Bible Colleges, youth missions, team missions, and some national churches that were forced to lock down, our immediate focus is to strengthen and train leaders in the ten nations of victoryasia to help them reach the regions beyond. Meanwhile it is our joy to help the creative team of the FCA produce media for "Going the Distance" online convention. 
How Can You Partner?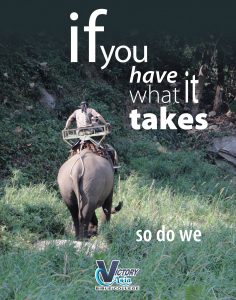 The best thing is a visit: come to minister and help us build stuff, bring a team, get them hooked on missions and then send us your best. And if you can't come just yet, connect with us on social media, especially fcaministers.com 
Vision and Future Plans
We are in transition to a broader ministry influence as we turn over the day to day leadership to our kids. Our next quest is to share vision and principles of apostolic ministry with other leaders.
Our next physical project in Thailand is to acquire land and build a complex to expand our Christian school, Bible College and missions base. 
Resources to Share with Others
www.7weeksinasia.com summer youth missions; we'll take your kids around Asia for the time of their lives!
Victory Asia Bible College International, leadership/missionary training and sending.
We love to host short term missions teams.
Leadership resources are on You Tube: Al Purvis
www.victoryworshipband.com "I was so impacted by the song 'Greater Than'. I found myself stuck in my car in the mall parking lot, bawling like a baby, God compelling me to take on this new role in the FCA ." Trevor Hoskins